| | |
| --- | --- |
| Currently Displaying - All Agents for this Office | |
Viewing
1 - 10
of
19
Agents Result(s)
| | |
| --- | --- |
| Agents Picture | Agents Information |
ROBIN ATKINS
Name: ROBIN ATKINS
Agent Bio
Robin has 13 years of Real Estate experience in the beautiful Roanoke Valley. Robin enjoys helping first time buyers with their new home and seeing the happiness upon their face! She is an award winning agent in Real Estate with an SRF in relocation. Robin is familiar with land sales as well as home and commercial. Robin resides in Salem and loves the quaintness of living in a historic area. She has a management background and is well organize and enthusiastic when helping customers, buyers, as well as sellers. Robin's motto is "live life to the fullest". Robin has achieved ABR,SRF, and ePRO designations. She works hard to find you what you are looking for. Robin is a 5 star Zillow agent, contact her today to experience her expertise. "When only the best will do"- Call Robin.
DAVID J. BARKER
Name: DAVID J. BARKER
Agent Bio
David Barker is a lifelong Salem resident and enjoys helping first-time purchasers find the perfect home. He is sensitive and caring and will spend the time that is necessary to give his clients a complete view of he housing market. Call David today 389-1100 email: barkerrealty@rbnet.com
GEORGE BARKER
Name: GEORGE BARKER
Agent Bio
George has been a Realtor since 1985 and is Principal Broker for Barker Realty Co. He is a graduate of Roanoke College and a member of St. Paul's Episcopal Church, Taylor Masonic Lodge and the Scottish Rite. He and His wife Betsy had three sons, two of whom are associated with the company. He enjoys spending time on his Craig County farm, but his greatest enjoyment thru the years has been helping his clients find their forever home. Contact George at 389-1100 email: barkerrealty@rbnet.com
LEWIS BARKER
Name: LEWIS BARKER
Agent Bio
Lewis is a principal of Barker Realty Co. and an Associate Broker. He and his wife, Christine have 3 children and they own the old family home just three blocks from the office. The family attends St. Paul's Episcopal Church in Salem. Lewis is a charter member of the Glenvar Rotary Club, an assistant coach in lacrosse and baseball and is involved with his growing children's activities. He is well qualified to help you with all of your real estate needs. LEWIS BARKER 389-1100 Ext. 14 or cell 540-400-9632
DIANE MARIE DAVIS
Name: DIANE MARIE DAVIS
Agent Bio
Diane Davis, GRI has over 20 years of Real Estate experience in residential sales, farm, land and timber. She is also experienced and knowledgeable regarding handicapped accessibility. To enhance her real estate work she has completed courses in appraisal, and paralegal studies in wills, deeds and estates. She has sharpened her marketing skills with an Advertising Degree in Commercial Art and Photography. Let Diane put her special skills and attention to personalized service and detail to work for you. 389-1100 Ext. 45, Cell 598-8003 or email: dianemdavis@verizon.net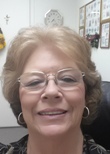 Agent Bio
Pat Dew, was born and raised in the beautiful mountains of Bath County and has lived in Salem, VA for over 40 years. Married and we had one beautiful daughter who is now home in heaven and is missed so much. I have an awsome grandson, Scott, who graduated from Ferrum and now holds a great job at Carilion Roanoke Memorial hospital.He and Amanda presented us with a beautiful great granddaughter in March 2017, Braeleigh Faith. I have been a realtor for 29 years, 26 of that with Barker Realty Co. I take great pride in helping to find that special property or helping to get their property sold in as quick amount of time as possible. When I have a chance to get away for a few days I enjoy going fishing and if in season you can find me on a stand in the woods dear hunting. I also enjoy the outdoors, even working in my yard.Reading has always been a relaxing thing to do when I have the time. PAT DEW, CRS, GRI, has 29 years experience as a full time realtor and has previous experience in management for a retail grocery chain. Loves the outdoors, fishing, and is an avid hunter. Is an active volunteer and original founder of the Community Christmas Store.In 2006 she was honored with the first annual Community Service Award by the Roanoke Valley Association of Realtors. CONTACT INFORMATION MOBILE 540-580-1467 OFFICE 540-389-1100 EXT. 33 patdew@verizon.net
NANCY DUFFY
Name: NANCY DUFFY
Agent Bio
NANCY DUFFY Nancy, a Realtor since 1988, is a lifelong resident of Salem. She is active in the Fellowship Community Church and in local community charitable organizations. Married, with 4 children, she understands what you need for your family and has a firm knowledge of homes and neighborhoods in the Salem area. Call her at 540-387-9196, Cell 520-5085, or email at nandanduf@verizon.net
JENN FOUNTAIN
Name: JENN FOUNTAIN
Agent Bio
Jenn Fountain moved from Houston, Texas to attend Hollins College in 1995. She married soon after graduating and became the mother of three children. Her husband, Jason has been in commercial real estate for over 10 years, having learned from him she decided to enter the field of residential real estate now that her children are all in school. Jenn has a background in art and interior decorating which lends expertise in the process of staging your home to sell. Jenn enjoys building relationships with her clients as they venture in finding their new home. Call Jenn: Cell 540-314-0029 or Office 540-389-1100 Ext. 47.
| | |
| --- | --- |
| Agents Picture | Agents Information |