Currently Displaying - Land Listings for (Agent Listings)
Viewing
0 - 0
of
0
Listing Result(s)


Your search returned 0 Result(s). Please search again.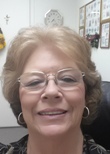 Agent Bio
Pat Dew, was born and raised in the beautiful mountains of Bath County and has lived in Salem, VA for over 40 years. Married and we had one beautiful daughter who is now home in heaven and is missed so much. I have an awsome grandson, Scott, who graduated from Ferrum and now holds a great job at Carilion Roanoke Memorial hospital.He and Amanda presented us with a beautiful great granddaughter in March 2017, Braeleigh Faith. I have been a realtor for 29 years, 26 of that with Barker Realty Co. I take great pride in helping to find that special property or helping to get their property sold in as quick amount of time as possible. When I have a chance to get away for a few days I enjoy going fishing and if in season you can find me on a stand in the woods dear hunting. I also enjoy the outdoors, even working in my yard.Reading has always been a relaxing thing to do when I have the time. PAT DEW, CRS, GRI, has 29 years experience as a full time realtor and has previous experience in management for a retail grocery chain. Loves the outdoors, fishing, and is an avid hunter. Is an active volunteer and original founder of the Community Christmas Store.In 2006 she was honored with the first annual Community Service Award by the Roanoke Valley Association of Realtors. CONTACT INFORMATION MOBILE 540-580-1467 OFFICE 540-389-1100 EXT. 33 patdew@verizon.net


Your search returned 0 Result(s). Please search again.